Reading Glasses Full Frame Pod
$39.98
The first full-frame reading glasses that fit on any phone. Connect comes in five lens strengths (from +1.0 to +4.0) and can easily detach from the back of your phone to take photos. Now, your full-frame reading glasses are the one thing you carry most for Always With You convenience.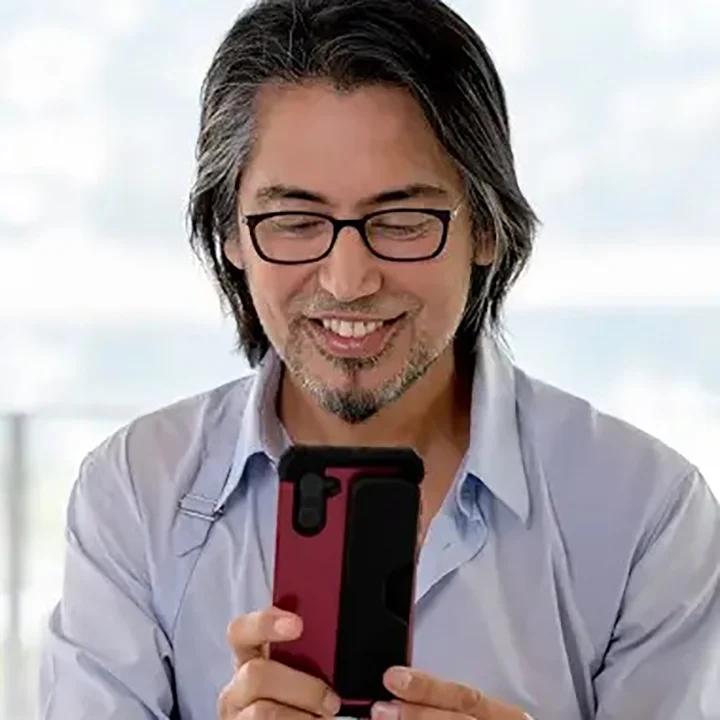 How is Connect different From ThinOptics Readers?
Connect are full-frame reading glasses that attach to the back of your phone. ThinOptics Readers use a smaller Pince-Nez, an armless design that sits on the bridge of your nose. Both attach to your phone, but the glasses and cases are different from factors. ​ThinOptics Readers slip in and out fast for quick reads. Connect readers provide all the style and fit benefits of regular reading glasses, but have the added benefit of being Always With You. The Connect case attaches with a magnet to your phone and can be easily removed to fit in your pocket or purse.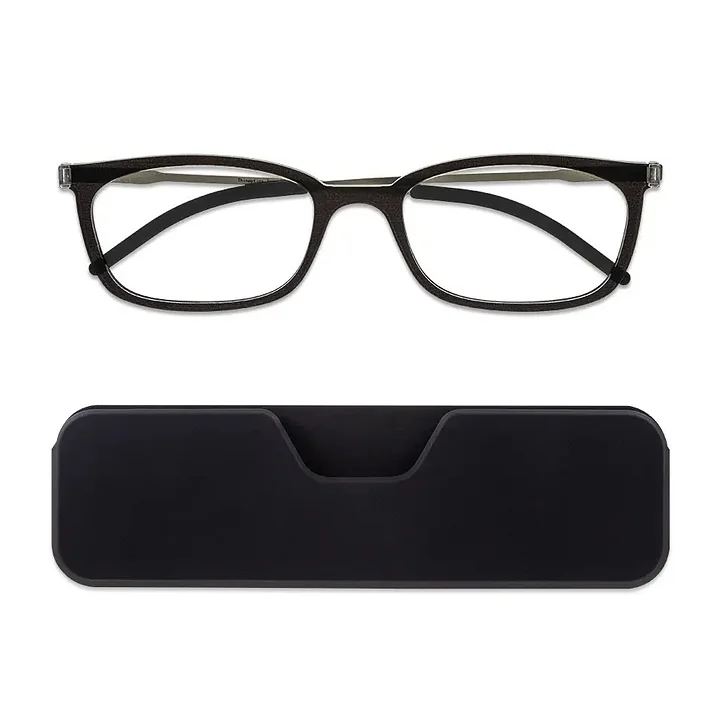 Are these like Frontpage?
Connect is like Frontpage, except it has a slightly different lens shape and temple design.​ ​Connect carries the same ultra-thin, full-frame design, but with some minor size and cosmetic differences. Connect Glasses are deeper set providing a wider field of view.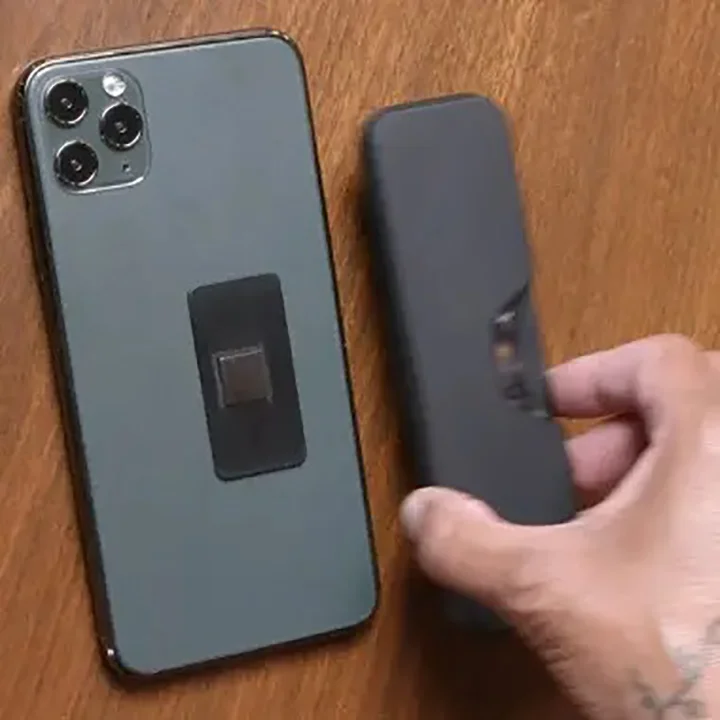 How does Connect work?
Connect attaches using a magnet held on with double-stick tape to the phone or case. The magnet on the phone attaches to the metal plate in the Connect case which allows it to be removed and put back on easily. ​Y​ou can remove the case easy to take a picture if the lens is blocked.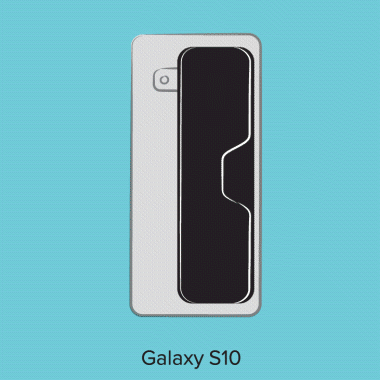 What phones will it fit?
Connect fits most smartphones that are at least 5 1/2" in height.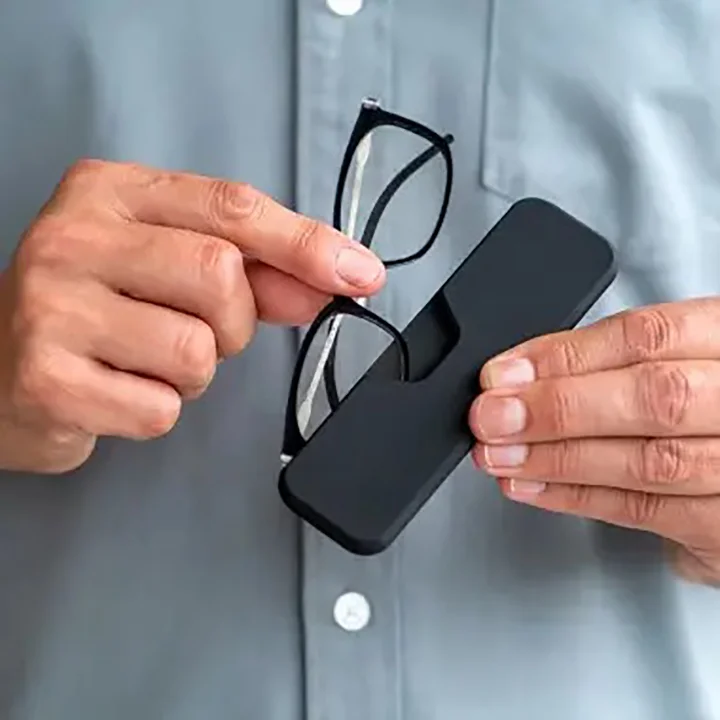 How do they stay in the case?
We engineered Connect to fit snugly in the case through the principles of internal friction. ​They will remain securely in the case when stored and can be easily removed and reinserted for use.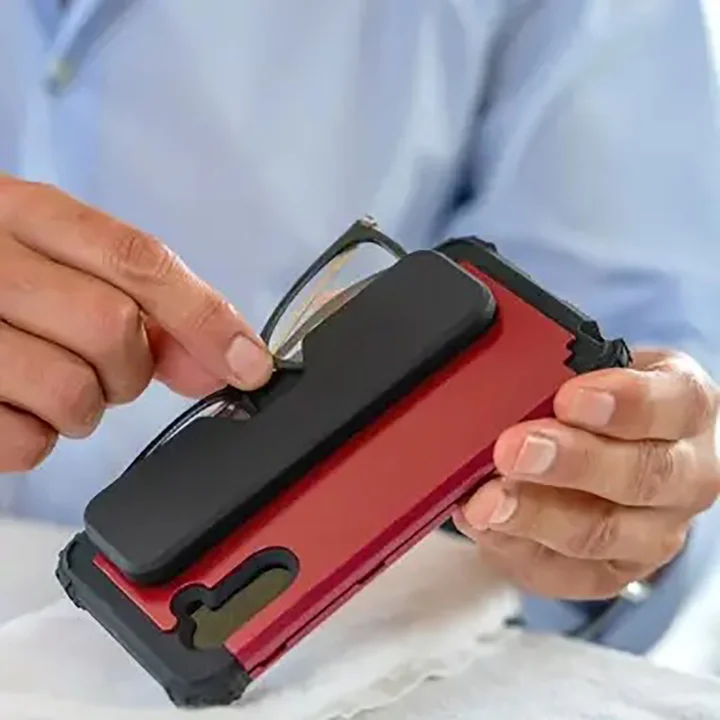 Does it obstruct my camera?
If the lens is to the side, the Connect case can sit flat on the phone or phone case without obstructing it. If the lens is toward the middle, the Connect case can be magnetically removed when taking a photo.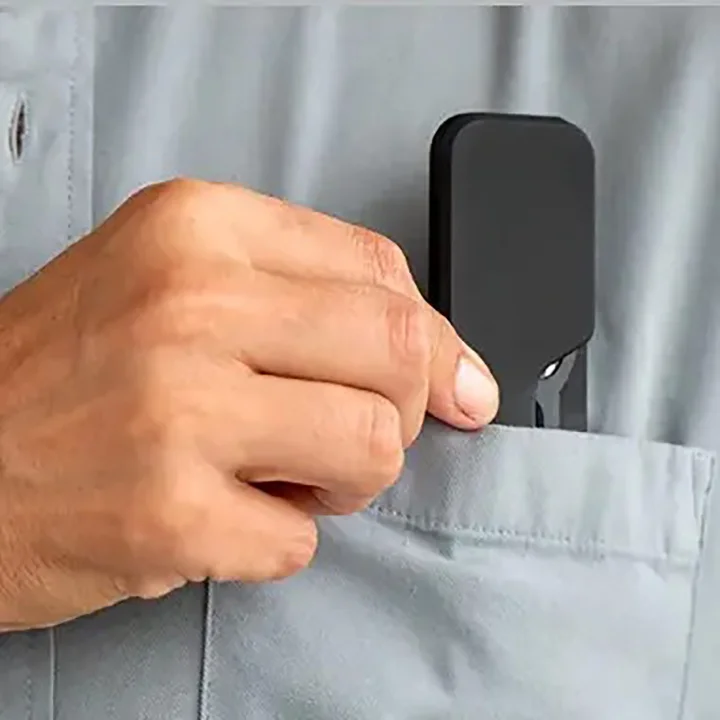 Does it need to go on a phone?
The most convenient way to carry Connect is on the back of your phone. At 1/4" thick, it conveniently fits in a pocket, purse or computer bag as well.​ ​With the double-stick tape and magnet, Connect can be attached to most any surface.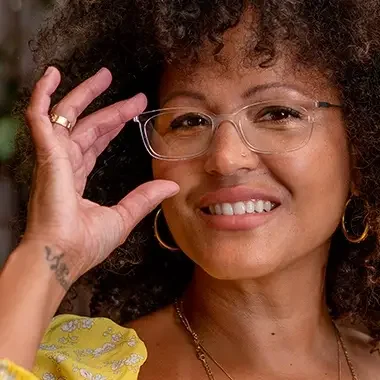 How do I remove Connect case?
Carefully pry the magnet off your device and roll any remaining adhesive off with your finger.
100% Secure payment with SSL Encryption.
If you're not 100% satisfied, let us know and we'll make it right.